Hello,
someone asked for this years ago, (I was newbie here) I said I could do one but our "woodwinds expert" Mr.McConaughey (Flint) said
"nah, wrrrr, because grrrrrrr, and wrrrrr also grrrrr...."
and he was Mod then, so I didn't say a word.
I did one, just I'm not a Pro clarinetist, so I'd like you all who play clarinet watch this and tell me if you consider I should change something, the point here is to give a clear idea of which glissandos can be possible (for people don't play clarinet) because some people listens a glissando and say "
oh you see, is possible
" and write another one is NOT possible
I'm not sure about the highest glisses.
Glissandos are possible because Clarinet is a half whole half keys mechanism instrument, notes are determinated by keys make not gliss possible.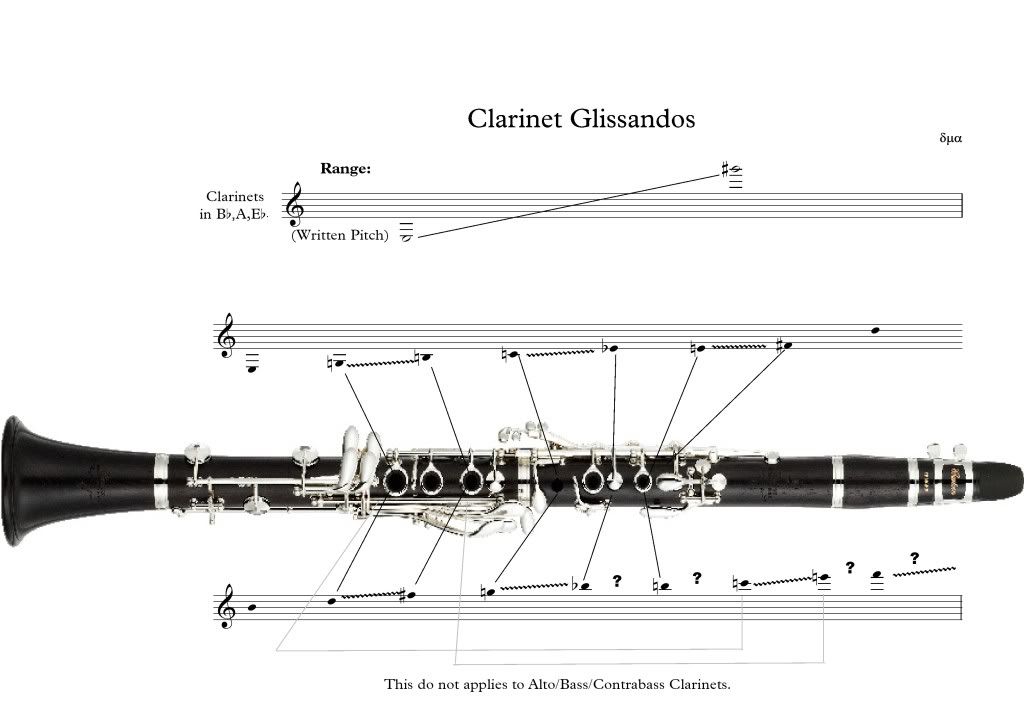 how does it look to you ?